94.9 KCMO and Gail's are giving YOU the chance to Fuel The Power and WIN 2 Motorcycles!
For your FIRST CHANCE to register get OUT to Gail's at the Corner of 150 and 71 Highway in Grandview starting Monday May 16th during regular business hours and look for the Display to Register!
OR go to Gailapalooza June 20th to 22nd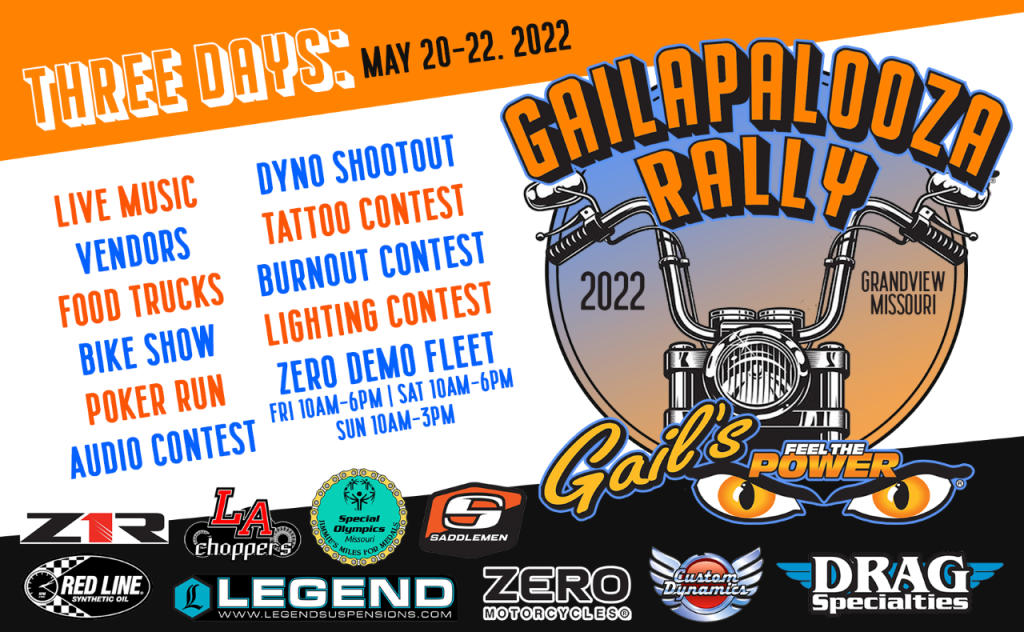 THEN LISTEN starting MONDAY May 23rd at 7:20am 12:20pm and 4:20pm TO WIN a $100 Gas Card and qualify to WIN NOT ONE but TWO Motorcycles!
A fully electric ZERO ZF 15.6
AND your choice of Harley-Davidson EITHER
– a Harley-Davidson Road Glide Special – OR – a Harley-Davidson Street Glide Special
ALL from Gail's Famous Motorcycles and Kansas City's two wheeled transportation station 101 The Fox!